Public artwork
---
Clement Meadmore: Between 1979-1980
Clement Meadmore is an internationally renowned sculptor who was born in Melbourne, Australia in 1929. He lived and worked predominately in America, where he died in 2005.
Created in 1981, Between 1979-1980 is one of Clement Meadmore's many public artworks made from large geometric shapes, that play with balance and create a sense of lightness to the heavy steel forms. His sculpture in the Cultural Centre is made from Corten steel which has a unique rusting process.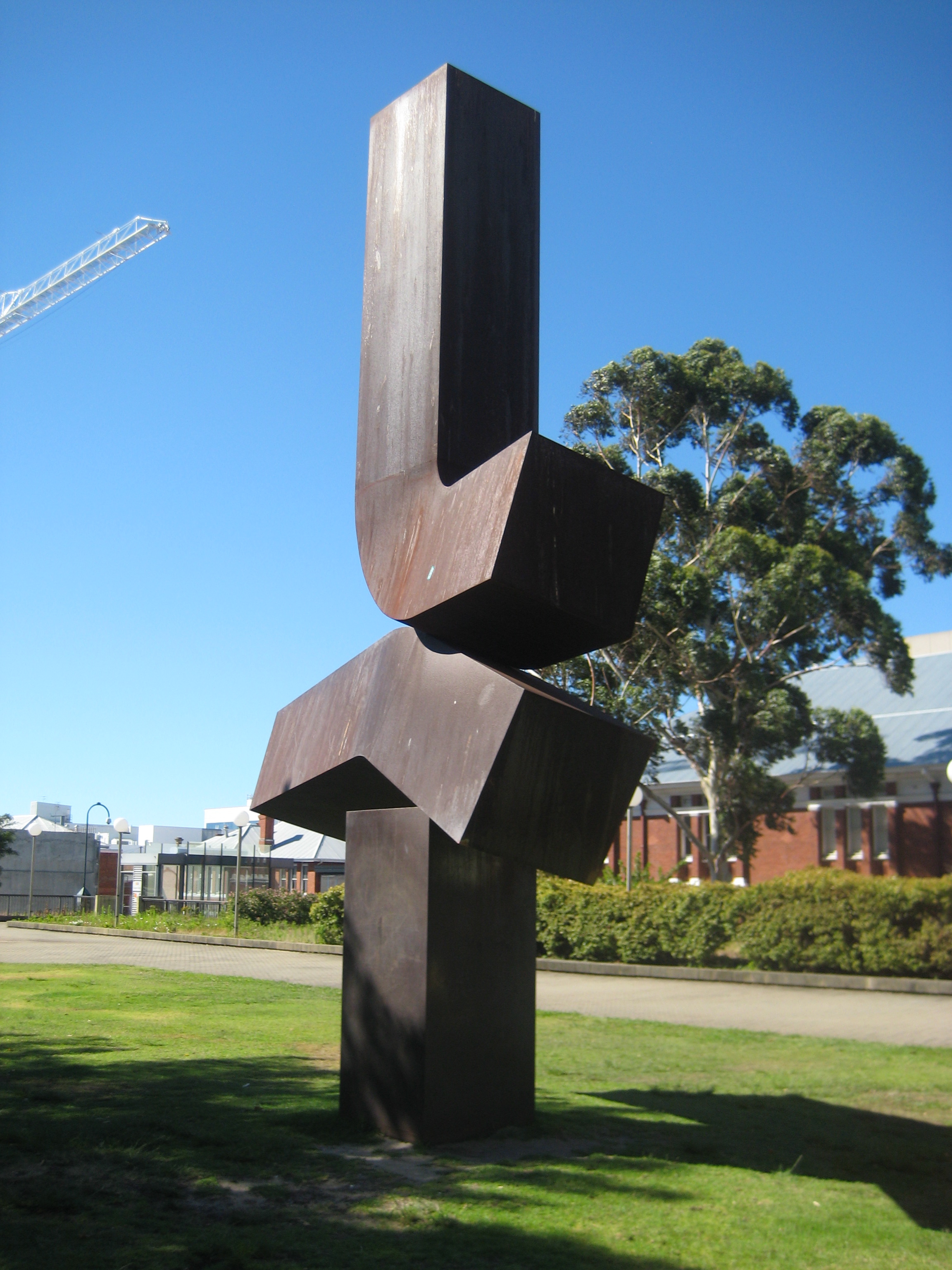 ---
Stuart Green: Untitled
The filigree style metal artwork in the urban wetland is a work by Perth artist Stuart Green. It was the Premier's selection from the 2010 Sculptures by the Sea exhibition at Cottesloe Beach.
Artist Statement: "Visual opportunity and sculptural challenge are the two halves of my practice. One is casting the net wide, looking at the world of forms, ideas and patterns. The other is testing materials and ideas against the constraints of scale, materiality and context."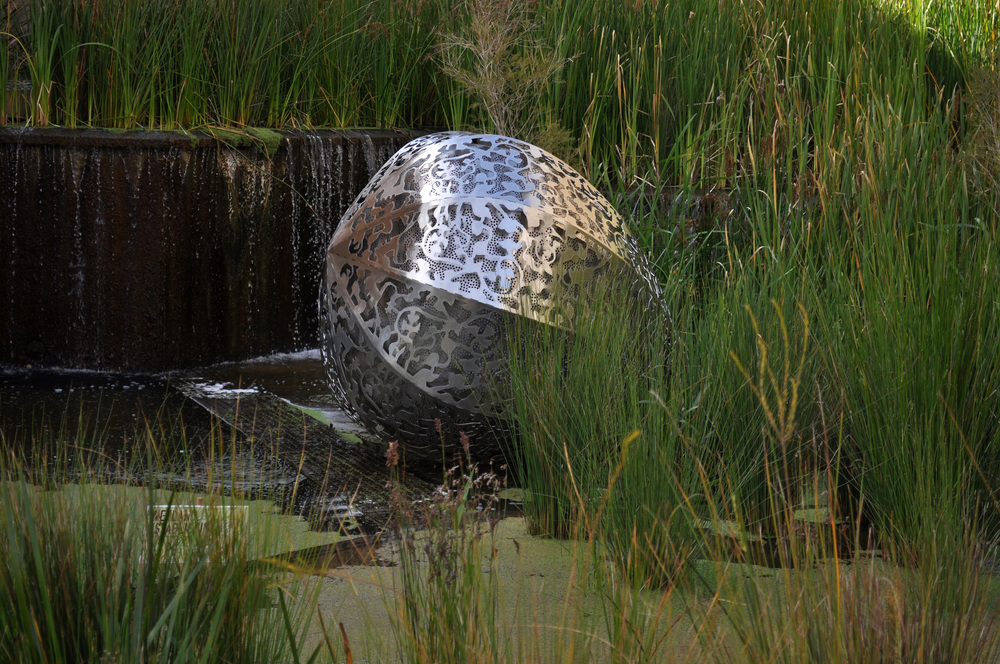 ---
Akio Makigawa: Gate 2: Coalesce
The Japanese born Australian artist Akio Makigawa was commissioned to create a landmark entry statement for the Perth Cultural Centre. Gate 2: Coalesce was erected outside the Alexander Library building in 1987.
The work includes a central 'gate' as a symbol of the meeting place, the exchange of ideas and a passage for development. The two stepped structures flanking the gate symbolises the stages to knowledge, understanding and achievement. Surrounding this are flags and totems which represent marks of progress through the stages of development.