Board of Trustees
The Arts and Culture Trust Board consists of nine members appointed by the Minister as a Board member. There is currently one vacancy on the Board.
The Arts and Culture Trust Act 2021 requires the appointment of Board members with skills and experience relating to the Trust's functions such as commerce, law, financial management, infrastructure planning and management, and culture and the arts industry experience. 
Morgan Solomon, Chair


(Appointed 1 July 2022)
Founding Director at Perth law firm Solomon Hollett Lawyers, Morgan Solomon is a nationally recognised and awarded lawyer who specialises in all forms of succession law.
As one of the state's leading legal practitioners in his field Morgan is recognised by Doyles Guide as a pre-eminent Wills and Estates Succession Planning lawyer and as a leading Wills and Estates Litigation lawyer. He is a member of the Society of Trust and Estate Practitioners.
A third generation Western Australian lawyer, Morgan also takes an active role in the State's cultural community having obtained an honours degree in fine art before his studies in law. Morgan is also a Founding Member of the WA Chamber of Culture and the Arts, former Chair of Law Australasia and former Chair of the Perth Theatre Trust.
Janelle Marr, Deputy Chair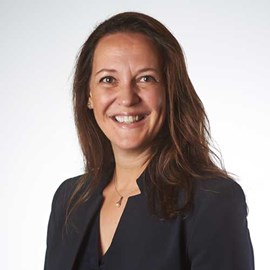 (Appointed 1 July 2022)
Janelle has been involved in corporate strategy for over 25 years, spanning foresight, planning, sustainability and business transformation across Asia, Europe and Australia.
For the last 15 years she has been the Managing Director of award-winning, impact-driven consultancy StepBeyond Strategy.
She has extensive experience across WA's business, government and community sectors and over 25 years' experience in corporate advisory across health; social services; mobility, ports and transport; government; utilities; infrastructure; renewables; environmental management; agribusiness; regional development; education; creative industries across Australia and the Indo Pacific. 
She is a Fellow Australian Institute of Company Director, Fellow Governance Institute of Australia and holds a Master of Business Administration and Bachelor of Arts.
She is also the recipient of a WA Business News 40under40 award and her consultancy StepBeyond, a past Telstra Business Award winner.
She currently serves as a Commissioner of Tourism WA and Chair of its Audit and Risk Committee; Councillor and Executive Committee Member at Charles Darwin University (NT) and is an Ambassador of the WA Parks Foundation.  Her former roles include Councillor Edith Cowan University, Chair Screenwest, President Burswood Park Board, Deputy Chair Ability WA and Director Community Arts Network.
Zoë Atkinson


Zoë Atkinson is one of Australia's most established designers of live performance, with a career of nearly 30 years creating across Australia and internationally in theatre, opera, dance, puppetry, devised work and large scale events. She has been the recipient of numerous awards for her work, including Helpmann, Green Room, and Equity.
Zoë studied under the highly acclaimed designers Petr Matásek and Josef Svoboda at The Prague Academy of Performing Arts and the International Institute of Figurative Theatre in the Czech Republic, and since moving back to Australia in the late 1990s has based her national practice in Perth. She has been a member of many advisory panels and boards to the arts, including formative roles held early in her career helping shape inaugural Young People and the Arts policy and funding. She has held several teaching positions and is currently a non-executive director of Black Swan State Theatre Company.
Zoë brings significant and current experience at the ground level of the sector- as a freelance artist- combined with adjunct contribution through advisory into policy, funding and governance. She is the mother of two school-aged boys, and is as passionate about the natural and built environments of Western Australia as she is about its cultural ones.
Stuart Bell

Stuart  is a highly respected and trusted property and project advisor. After studying construction management and economics at university he worked for several small start-up building companies, navigating his way through the industry with minimal guidance and learning how to engage the supply chain and successfully deliver projects.
Stuart brings a diverse and broad level of experience and expertise to the Board. He has global experience in London and Copenhagen working for large complex engineering firms to leading Westpac's Property leasing and Capital Works investment Nationally in Australia.
Stuart is now an accomplished managing consultant leading APP Corporations business in Western Australia. He is responsible for leading a Property and Infrastructure business servicing both the public and private sector in Health, Aviation, Commercial, Education, Retail, Transport, Residential and Recreation through local government agencies to global private institutional investors.
Shane Colquhoun AM

Following a career as a professional dancer overseas and in Australia, Shane's arts management career includes positions within the Western Australian Government and in the arts sector including General Manager roles with West Australian Ballet (1992-96) and Black Swan State Theatre Company (2009-14).
From 2000-09, Shane worked at the WA Department of Culture and the Arts in a range of senior roles including Director Arts Funding and Development. For 16 months in the lead up to the 2005 State General Election, he was seconded to the Minister for Culture and the Arts as Policy Advisor.
In 2014, Shane re-established his arts management consultancy Colquhoun Arts Management working for a diverse range of government and sector clients. He has held various board appointments over many years including Ausdance National (President), Country Arts WA (Deputy Chair), The Blue Room Theatre (Chair), WA Chamber of Arts & Culture and Seesaw Magazine (Inaugural Chair). In January 2020, Shane was awarded a Member of the Order of Australia (AM) for significant services to performing and cultural arts administration. 
Recently retired, Shane continues a close involvement in the arts sector through board memberships, mentoring arts leaders and philanthropy.
Nadia van Dommelen


Nadia van Dommelen is a professional engineer with over 25 years of industry experience in project direction of social and economic infrastructure projects. Through her independent consultancy she provides infrastructure advisory and project management services for clients with complex and large-scale infrastructure asset portfolios and needs.
During her career Nadia has had the privilege of undertaking key roles on some of Perth's most complex and transformative infrastructure projects. Together with her enthusiasm and personal passion for culture and the arts, she brings her knowledge of asset planning, development and management to the Arts and Culture Trust portfolio.
Nadia was appointed to the Board of the Perth Theatre Trust in January 2018 and is thrilled to continue to support and strengthen the sector as a member of the Arts and Culture Trust.
Michelle Tremain


Michelle Tremain is PwC Perth's Market Managing Partner and also leads the firm's national Indirect Tax team.
Michelle is widely recognised for her innovative thinking and insight in providing specialised indirect tax consultancy services to a wide range of clients throughout Western Australia. 
With over 25 years' experience in the local market, Michelle is highly respected across the business community and she has led the PwC Perth GST team for the last 16 years.
Melvin Yeo


Melvin Yeo is a company director and corporate lawyer with more than 25 years' experience. He has a global client base, and has also co-founded various international mineral exploration projects. Melvin's experience incudes governance, strategic planning, legal affairs, capital raising, operational oversight and transaction negotiations.
Melvin is a supporter of the arts and keen collector of contemporary works by Australian artists. He is a non-executive director of Perth Institute of Contemporary Arts (PICA) and has previously served on the Murdoch University Art Collection board.