News Centre
A funny and touching tribute to country music mega-star, Patsy Cline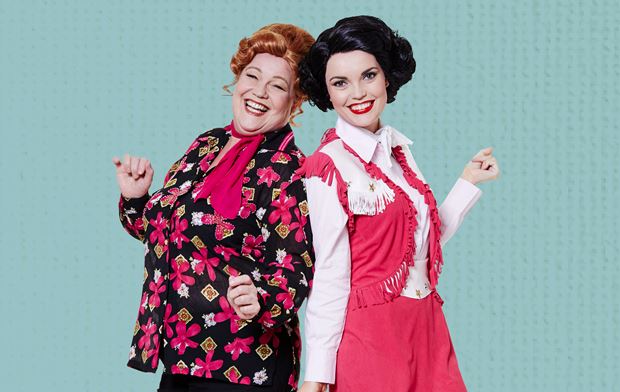 Touring Australia in 2016, the Perth Theatre Trust is excited to present the off-Broadway smash hit, Always…Patsy Cline at the Subiaco Arts Centre, 23 – 26 November.
Based on the true story of legendary country singer Patsy Cline's friendship with a fan, Always...Patsy Cline is both a staged musical and concert in one. It includes 27 heartfelt hits including Crazy, I Fall to Pieces, Sweet Dreams and Walking After Midnight.
The musical play follows Houston fan, Louise Seger, as she befriends the star in a Texas honky-tonk in 1961 and continues the correspondence until Patsy's tragic death in 1963. The show's title was inspired by Patsy's letters to Louise, which were consistently signed 'Love ALWAYS… Patsy Cline'.
Created and originally directed by Ted Swindley, this new production directed by AFI award-winning Denny Lawrence stars Australian country music singing sensation Courtney Conway as Patsy Cline and popular stage star Mandi Lodge (Menopause The Musical, Just The Ticket) as Louise Seger.
Courtney Conway is an award-winning country music artist. She graduated from the College of Country Music in Tamworth then burst onto the country music scene with her debut EP A Few Little Things. She won Best New Talent at the 2011 National Country Music Awards and was nominated for multiple awards at the 2015 Country Music Channel Awards. Courtney recorded her first album 21 Days in Nashville in 2014 and it reached the Top Ten ARIA Australian Artists Country Albums Chart.
Described by the Los Angeles Times as "A Song Filled Valentine" and the Chicago Critic as "…a heartfelt story that will lift your spirits", don't miss this inspirational musical this November.
Tickets to Always…Patsy Cline are on sale through Ticketek or phone 1300 795 012.
For media information contact Ellen Thurley on 9265 0986 or ellen.thurley@ptt.wa.gov.au
Back to news