News Centre
Bell Shakespeare returns to Perth with 'Hamlet'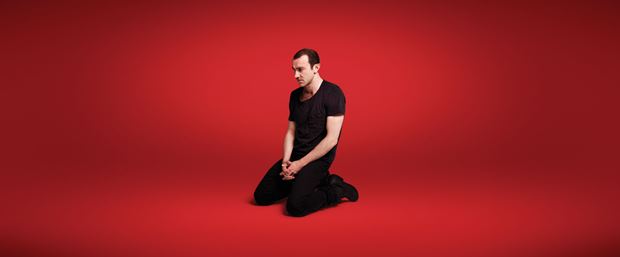 Off the back of directing the critically acclaimed, award winning Henry V for Bell Shakespeare in 2014, Damien Ryan will deliver a new production of Hamlet, one of Shakespeare's greatest tragedies.
Perth Theatre Trust is proud to be supporting Bell Shakespeare's Hamlet atthe State Theatre Centre of Western Australia from 12-15 August 2015.
Hamlet is a detailed family portrait in the political landscape of a "rotten" Denmark, a country furiously preparing for war, not realising that the enemy lies within.
Hamlet is a young man cast in an unfamiliar role in a story he never expected to tell. Deeply saddened by the sudden death of his father, he is further shocked to find his mother quickly remarried to his uncle, the dead kings brother.
Haunted by his mother's perceived crime, Hamlet is a mass of contradictions and a modern anti-hero. He is at once vulgar, misogynist and cruel while being overwhelmed by insecurities and indecision. He stands before us and speaks the truth, confronting us with just how fragile our ideals of family, love, community, loyalty, faithfulness and the courage to act can be.
Damien Ryan said: "Hamlet is one of the most complete experiences theatre can provide – extraordinary poetry, intense passion, dazzling intelligence, terror, casual slaughter, friendship, humanity, great humour and great grief. Shakespeare casts his spell through the sheer scope and grandeur of this story - beginning with a dead man walking and ending with a stage littered with bodies."
The production offers a giant window to the inner machinations of Elsinore; a place where nothing and no one is ever safe from the prying, eavesdropping, awareness of others; an environment under insidious surveillance and secret tyranny.
Hamlet will tour to 28 centres around Australia from July 2015.
For media information contact Tracy Peacock on 6552 7426, or tracy.peacock@ptt.wa.gov.au
Back to news