News Centre
Enjoy Dinner and a Show at Perth's Best Cabaret Bar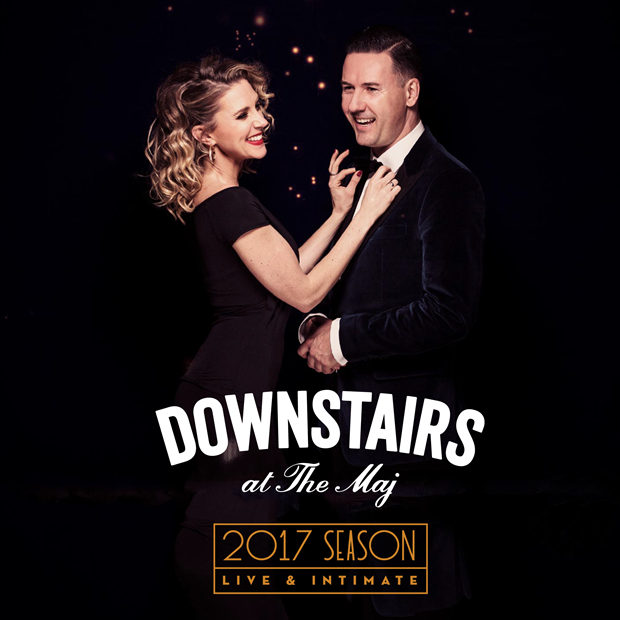 Perth's finest cabaret joint Downstairs at The Maj, presents its upcoming 2017 season running from now until December 9.
The perfect place to escape the winter gloom, the intimate live venue nestled below iconic His Majesty's Theatre is hosting a diverse program range with an eclectic mix of cabaret, music and comedy.
This seasons line up includes local jazz musicians, pop impersonators, country cabaret, seasoned cabaret vets and organ Christmas carols to boot.
Celebrated cabaret alumni, Michael Griffiths and Amelia Ryan, perform the Perth premier of 'Livvy & Pete' from 17-19 August, based on the life and songs of Olivia Newton-John and Peter Allen.
"There's such joy in singing these songs and we are unashamedly daggy in our love for them, pulling out all the stops with roller-skates in Xanadu, maracas in Rio and 80s lycra in Physical." says Griffiths.
"This is my fifth year in a row performing at Downstairs at The Maj and I'm always declaring it my favourite cabaret venue in Australia."
Patrons are invited to make the most of this night out with a full service bar and food options available at the venue.
Catch these amazing performances in the upcoming Downstairs at The Maj season

Tickets to Downstairs at The Maj are on sale through Ticketek or phone 1300 795 012.
Back to news