News Centre
Get warm this winter at the Subiaco Theatre Festival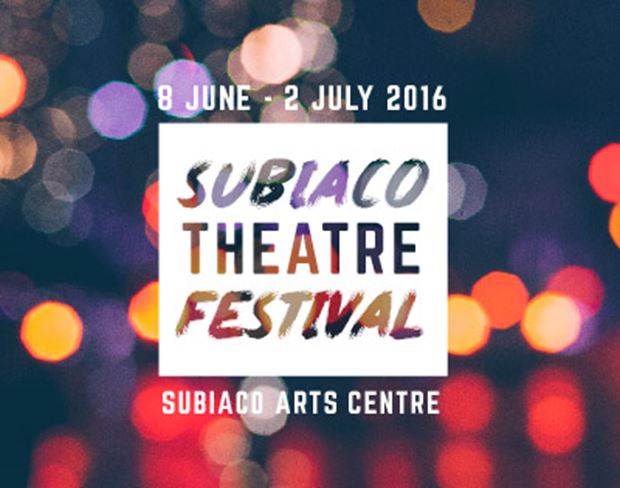 Some of Perth's most exciting independent theatre companies will light up the Subiaco Arts Centre stage this June.
The Subiaco Theatre Festival kicks off on 8 June and runs until 2 July 2016 with a line-up of four local companies.
The 2016 festival (previously known as the Independent Theatre Festival) follows successful seasons in 2014 and 2015 and aims to support local artists and give them the opportunity to showcase their works to a wider audience.
Opening the festival on 8 June will be The Last Great Hunt with FAG/STAG, which is written and performed by Jeffrey Jay Fowler and Chris Isaacs. Winner of Best Performance at the Melbourne Fringe, FAG/STAG asks what it means to have a best mate when you're stuck being your worst self.
Award winning playwright, Damon Lockwood, will deliver a tale of love gained, love lost, and love thrown around a bit. Lockwood Productions' I (honestly) Love You will be staged from 10 – 18 June.
From 22 - 25 June, Lost Boys Theatre will present Moving On Inc. written and directed by Mikala Westall. This comedy asks the big questions about love, last words and the illusive nature of memory.
The final production of the season will be Second Chance Theatre's Coincidences at the End of Time from 29 June to 2 July. Writer and director Scott McArdle asks - In the countdown to the apocalypse, who would you like to spend your final moments with?
This year the Festival will be partnering with seven local businesses to offer the taste of Subiaco to theatre-goers. For those not tempted to explore further afield, the Centre will also be offering light bites from Beaumonde Catering.
The Subiaco Theatre Festival is proudly presented by the Perth Theatre Trust with support from the City of Subiaco.
Tickets are now on sale through ticketek.com.au/stf
Back to news