News Centre
Hofmann brings award-winning show to the Maj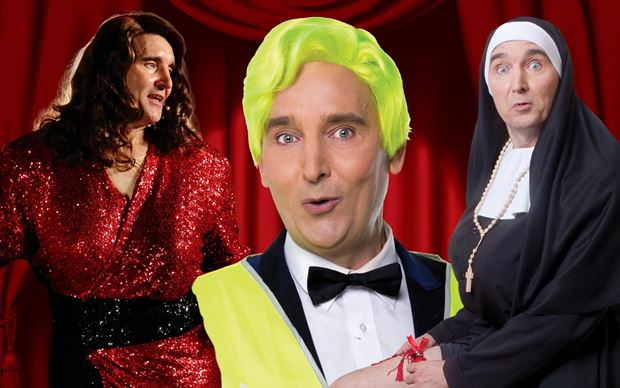 Perth baritone Robert Hofmann brings his cabaret show Desperately Young at Heart to His Majesty's Theatre next month.
Presented by Perth Theatre Trust, Hofmann will appear Downstairs at the Maj on July 3 and 4.
Hofmann, a regular performer with the West Australian Opera, morphs into a whirlwind of characters clad in sequins and leather in an energetic blend of spicy stand-up, poignant performances of operatic perfection and pleasurable pop. 
"I am very excited about performing at Downstairs at the Maj as it's the premiere venue for cabaret in the city and the timing is perfect because it gives Perth audiences a unique opportunity to see Desperately Young at Heart just before it makes its international debut at The Edinburgh Festival Fringe," Hofmann said.
Hofmann won Best Cabaret at Fringe World Festival 2014 for Desperately Young at Heart.
His follow-up show, It Ain't Vot You Do It's Ze Vay Zat You Do It! enjoyed full houses at the 2015 Fringe World Festival.
This version of Desperately Young at Heart blends the best parts of both productions with some brand new scenarios showcasing Hofmann's unique brand of unorthodox comedy for an adult audience.

For tickets go to Ticketek
Media contact: Tracy Peacock on tracy.peacock@ptt.wa.gov.au
Back to news