News Centre
Subiaco Theatre Festival to liven up the suburb this winter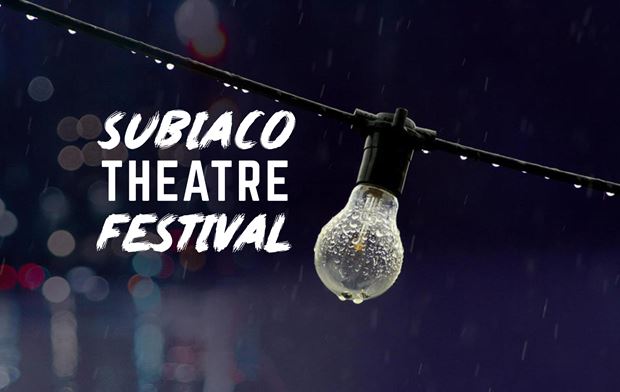 Escape the winter gloom and head to Subiaco Arts Centre this June to see some of Perth's most exciting independent theatre companies light up the stage.
In its fourth year running, the festival presented by Perth Theatre Trust will bring four quality productions from Whiskey & Boots, Umbrella Works Inc., The Strawboat Collective and The Last Great Hunt to the stage for art hungry Western Australians.
Kicking off the festival is FRINGE WORLD sensation THE ONE by Jeffrey Jay Fowler, winner of the Blaz Award, the West Australian Arts Editor Award, Melbourne Tour Ready Award and finalist for the Martin Sims Award.
Fowler, who performed the acclaimed FAG/STAG with Chris Isaacs at the festival last year, said he was excited to return with a new show.  
"THE ONE has similarities to FAG/STAG; an examination of marriage and gender and the clash of people who can't appreciate each other's points of view. But THE ONE is also different in that it is a musically driven piece, and has love at the centre of its exploration."
Chris Isaacs, the other half of FAG/STAG, is also set to return to the festival. Isaacs and his all-star team, including actor Steve Turner and director Adam Mitchell will present The Great Ridolphi, a show which impressed the fringe crowds in 2016 by winning the Martin Sims Award, The Blaz Award for new writing and The West Australian Arts Editor Award.  
General Manager of The Last Great Hunt, Siân Robers, said they were delighted to be invited back to the festival for the second year running, giving them another opportunity to showcase their work outside of the FRINGE WORLD season.
"More theatre is never a bad thing!" Roberts added.
Jessica Messenger, writer, director, producer and actor of 10,000, said she was excited to be part of what she believes has now become an important event in the Perth Arts calendar.
"Perth is still a small town in many ways. We have some fantastic opportunities to present new work, with The Blue Room, and reach new audiences with FRINGE WORLD, but it can be hard to take that next step."
"The Subiaco Theatre Festival offers a fantastic opportunity for works that have already had a season and deserve a longer life to present to a new audience in a larger venue," she said.
Subiaco Theatre Festival runs from 7 June to 1 July 2017.
THE ONE by Jeffrey Jay Fowler
Boy meets girl, boy proposes to girl, and everything falls apart. THE ONE by Jeffrey Jay Fowler takes a romantic cliché and impales it with marriage's grim history in this sexy, funny and smart award-winning piece.
10,000
A young couple play a video game in a last-ditch attempt to save their marriage. When the game becomes a little too real, they find themselves fighting for more than just their relationship. 10,000 tackles some big questions with heart and humour — and some very convincing swordplay. 
Heart Lines
At only nineteen years of age, Noah was the recipient of a heart transplant. Three years later, he decides to send a video to his donor's family, causing him to reflect on his journey through despair and recovery. Are the changes in Noah's character a result of his brush with death, or the new heart beating within him? 
The Great Ridolphi
How do you hold onto the world's greatest escape artist? Propelled by items left by deceased illusionist The Great Ridolphi, Victor embarks on a quest to uncover his father's past. Part adventure, part mystery, and entirely enchanting The Great Ridolphi is a magical theatrical tale.
Back to news