News Centre
Bangarra Dance Theatre brings latest triumph to Perth stage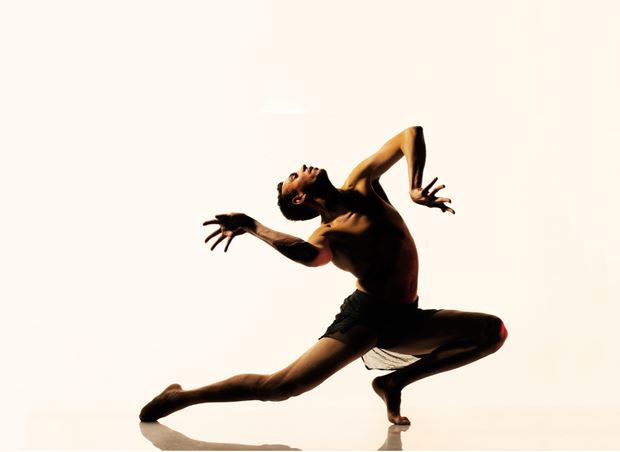 One of the most loved dance ensembles in Australia, Bangarra Dance Theatre brings their latest choreographic success, OUR land people stories, to the State Theatre Centre of WA this July. Bangarra returns to Perth after their successful and near sell out season of Patyegarang in 2014.
The dancers' artistry, athleticism and authenticity drive the company's reputation as one of Australia's most loved performing arts group. 
OUR land people stories has been described as their most ambitious program yet, featuring stories about family, visual arts and Australia's cultural heritage, performed with immense passion and spirit.
Artistic Director Stephen Page tells the story of internationally acclaimed visual artist Nyapanyapa Yunupingu from North East Arnhem Land. Page has long admired Nyapanyapa's meditative painting process and this new work speaks to the power of her art, history, spirit and community. Nyapanyapa's work won her the Telstra National Aboriginal and Torres Strait Islander Art Award in 2008. Composer Steve Francis, who has previously created scores for eight Bangarra productions, collaborates with Stephen to create a vivid soundscape.
Jasmin Sheppard's Macq (first performed in 2013 during Dance Clan 3) is brought to the main stage, exploring Governor Macquarie and his role in the 1816 Appin massacre. This political and passionate work will open your eyes to a chapter of Sydney's unsettling colonial history. The music for Macq was composed by David Page in 2013, and was the last piece of music he worked on for the company.
The kinship systems of Wiradjuri Country - the complex familial ties between clans - are explored by WAAPA graduate Beau Dean Riley Smith and Daniel Riley in Miyagan ("our family", pronounced Me-ya-gun). Blak composer Paul Mac, a Helpmann and ARIA award winner, is creating the music for this work, his second for Bangarra.
Resident designer Jacob Nash designs inspiring sets for each work in the triple bill, complimented with costumes by Jennifer Irwin and lighting by Matt Cox.
The message of hope and resilience runs through the three parts of OUR land people stories, which has been dedicated to Bangarra's music director David Page.
"It's so exciting to be on this bill with three artists who have been nurtured right here in our own backyard – they are the next generation of cultural leaders. I've always said that, along with community relationships, it's the dancers who inspire our stories, and its their heritage, their experience, their families and where they come from that permeate our productions; that's where the heart and spirit comes into it and why our productions are so unique and moving," says Artistic Director Stephen Page.
 "The 17 dancers are entrancing" - The Australian 
"★★★★ ½ An engrossing and moving experience" - The Sydney Morning Herald
"★★★★Brilliant" - The Guardian
Bangarra Dance Theatre has been nominated for seven 2016 Helpmann Awards for its 2015 shows lore (Sheoak and I.B.I.S) and Ochres, including two nominations for David Page's timeless and sublime Ochres score.
Bookings through Ticketek.
Back to news