News Centre
Independent Theatre Festival returns to Subiaco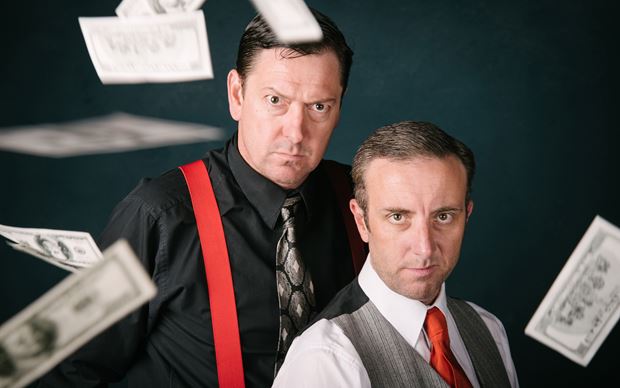 After a successful 2014 debut season, the Perth Theatre Trust's Independent Theatre Festival returns to the Subiaco Arts Centre in June 2015.
The month-long festival features some of Western Australia's best independent theatre producers.
Perth Theatre Trust Acting General Manager, Rudi Gracias, said he was pleased the Trust was presenting the festival again in 2015.
"The Perth Theatre Trust is backing the Independent Theatre Festival for the second year because we are keen to support local artists and new ideas," he said.
"We're also committed to providing a vehicle for the local independent theatre producers to showcase their works to a wider audience.
"This year's festival line-up is very exciting and includes theatre, musical comedy and cabaret – so there's something for everyone."
The festival runs every Wednesday – Saturday from 3 June to 4 July 2015.
The line-up comprises:
3-6 June — HorseHead featuring Damon Lockwood and Sam Longley.
10-13 June —  The Final Chase featuring Tomás Ford.
17-20 June —  The Night Guardian featuring Nick Maclaine, Jessica Messenger, Craig Williams and Katya Shevstov.
24-27 June —  How We Ruined MacArthur's Markers by Thomas Owen and Cal Silberstein.
1-4 July — The boat goes over the mountain featuring Andrew Hale and Craig Williams.
---
Festival details
Dates: 3 June – 4 July 2015
Tickets: From $25 or 3 show ticket $60
Where: Subiaco Arts Centre
Bookings: www.ticketek.com.au
Information: www.ptt.wa.gov.au
---
The Perth Theatre Trust is a statutory authority that manages theatres in Western Australia. The theatres currently managed by the Trust are His Majesty's Theatre, State Theatre Centre of WA, Subiaco Arts Centre and Albany Entertainment Centre.
The Trust's vision is to have vibrant, full theatres.
---
For media information contact Tracy Peacock on 6552 7426, or tracy.peacock@ptt.wa.gov.au
Back to news