News Centre
Kate Ceberano and Paul Grabowsky bring acclaimed Love Songs concert to Perth for one night only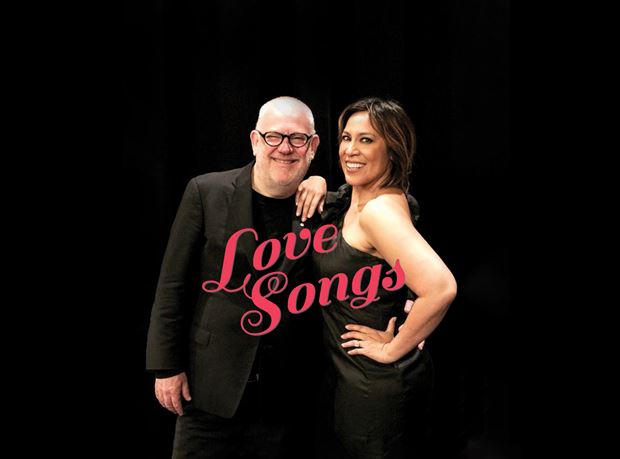 High priestess of Australian pop and jazz, Kate Ceberano and ARIA and Helpmann Award-winner Paul Grabowsky are bringing their highly-commended concert Love Songs to His Majesty's Theatre this October for a special one-off performance.
The pairing, described as a 'match made in music heaven', will perform a selection of stripped back and reimagined versions of great love hits of the last 50 years.
The songs, chosen for their ability to connect on a deep and emotive level, are personal to the duo as they have been influential in both of their lives at some point.
An award-winning singer and performer, Ceberano has released 24 albums, made numerous TV appearances and performed as festival highlights on multiple occasions. The incredibly talented jazz and pop singer is often seen as an inspiration and a role model to jazz vocalists all around.
"It's not for nothing Kate is so loved by audiences and equally by musicians," Grabowsky said.
"She is just so musical, instinctive, disciplined and professional – she is an inspiration."
Grabowsky is an equally admirable musician, securing numerous ARIA and Helpmann awards including Jazz Album of the Year. The masterful pianist is known to have contributed a broad range of music to the industry over his long and distinguished career, with a unique creative approach to music-making.
 "Working with Paul is the ne plus ultra of romance for me." Ceberano said.
"To play and invent moments together whilst performing some of the these most beloved songs, is heaven - and audiences seem to love it too," she added.
"It is a match made in musical heaven. Her ravishing voice paired with his keyboard mastery." Simon Plant, Herald Sun
"The first point that leapt out from their performance was how perfectly this duo of well-established voice and piano, work together." Adelaide Now
Event Details

His Majesty's Theatre, 825 Hay Street Perth WA -  October 6 2017
Back to news