News Centre
Meet the STARMAN, He'll Blow Your Mind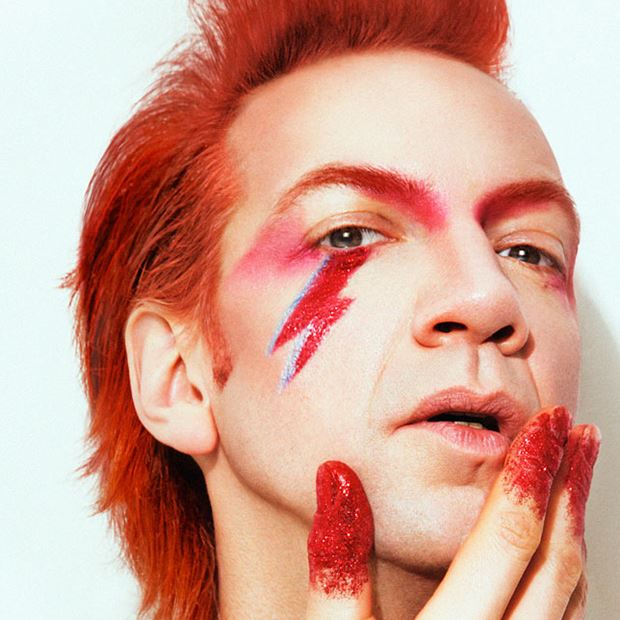 Take your protein pills and put your helmets on! Extraordinary entertainer Sven Ratzke presents a dazzling new rock show inspired by the music of the legend that was David Bowie.
Coming to His Majesty's Theatre for one show only, international singer and entertainer Ratzke brings, not a David Bowie tribute, but creates an entirely new character with STARMAN.
In this Australian premiere, the weirdly mad and entertaining universe of Ratzke will merge with the legendary Bowie universe into a grandiose music show.
Ratzke will be accompanied by his brilliant three-man band led by longtime collaborator Charly Zastrau. The music grooves from Seventies glam rock into sound collages and intimate moments.
Explore Bowie's life, from New York to Berlin, and re-discover his classic songs.
"The shark has feathers: Ratzke is the homme fatale, the glamour animal on stage" – Tagesspiegel, Berlin
"How does one describe Dutch/German cabaret entertainer and European sensation Sven Ratzke? Unique, bizarre, ultra-extravagant in style and flavour, supremely talented and bitingly hilarious" – The Advertiser
"Sven Ratzke is a Must-See" – New York Press
Bookings through Ticketek
Media contact - Shauna Weeks shauna.weeks@ptt.wa.gov.au 9265 0957
Back to news