News Centre
New partnership focuses on arts for young people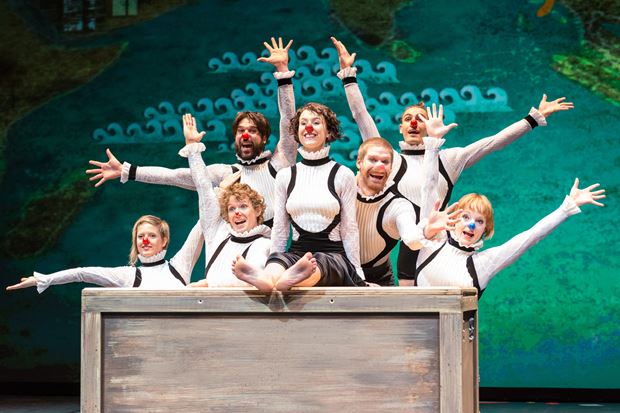 Perth Theatre Trust is pleased to announce a new partnership with AWESOME Arts to deliver high quality theatre performances at the State Theatre Centre of Western Australia as part of the 2015 AWESOME International Arts Festival for Bright Young Things.
Announcing the partnership, Perth Theatre Trust A/General Manager Rudi Gracias said the partnership with AWESOME Arts was a new venture for the Trust.
"We are delighted to be joining forces with AWESOME Arts for the first time and working with them to make the State Theatre Centre a significant part of the Festival," he said.
"One of our strategic objectives is to widen our audiences and encourage a diverse range of product into our venues.
"By working with such a well-known and respected contemporary arts company for young people we are providing an opportunity for children to actively engage with the arts."
Mr Gracias said as part of the partnership the Trust is presenting two productions at the State Theatre Centre.
"The first is Rain by Drop Bear Theatre which is an immersive experience designed for parents and their babes in arms.
"The other is Carnival of the Animals by Circa. A stunning circus show for families, in which talented acrobats explore creatures great and small."
AWESOME Arts Chief Executive Officer Jenny Simpson said they were "thrilled to enter this new, exciting partnership with Perth Theatre Trust".
"Not only will it enable us to present two magnificent shows at Perth's best performing arts venue, the State Theatre Centre, but will encourage some Perth families to experience the venue for the very first time.
"Through the partnership, we will aim to 'normalise' the theatre experience for families, and showcase the wonderful amenities the State Theatre Centre has to offer this important audience."
The 2015 AWESOME International Arts Festival for Bright Young Things runs from 3 - 16 October 2015.
For more information go to http://www.awesomearts.com/
Tickets to Carnival of the Animals available at Ticketek 
Media contact: Tracy Peacock on 6552 7426, tracy.peacock@ptt.wa.gov.au 
Back to news