News Centre
Perth comedy night to raise awareness of mental health issues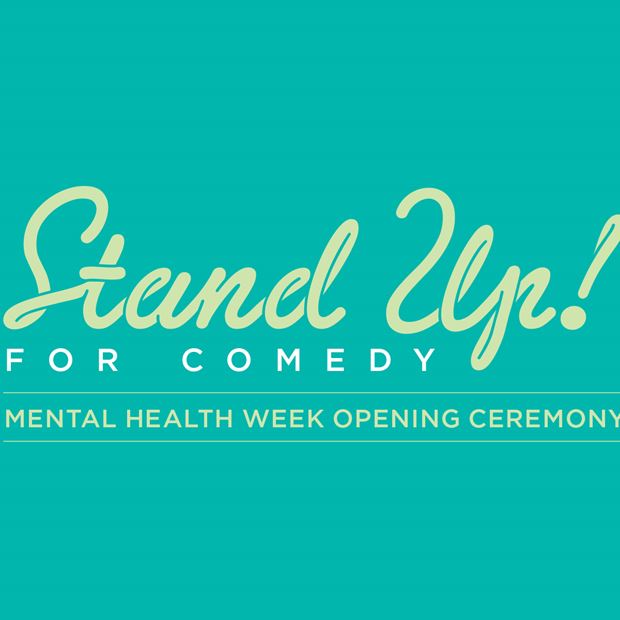 Perth Theatre Trust is pleased to announce its support of a comedy night at His Majesty's Theatre on 2 October to open Mental Health Week 2015.
Stand Up! for Comedy will feature stand-up comedian Joel Creasey, Andrew Horabin, Ciaran Lyons, Ivan Aristeguieta and other special guests.
According to Perth-born Joel Creasey his appearance at the show will "probably change your life".
"So it'll be your loss if you don't come along," he quipped. "As a stand-up comedian, depression is something which affects so many of my peers. So it's great to be able to give back in this tiny way.
"Laughter is the best medicine as cliche as that sounds. As Joan Rivers once said to me: "Just be funny and everything will be alright".
Perth Theatre Trust Acting General Manager Rudi Gracias said the event marked the first time the Trust had partnered with the Western Australian Association for Mental Health.
"The Trust is proud to be working with the WA Association for Mental Health and supporting an important community event which raises awareness about mental health issues," he said.
Mr Gracias said the Trust's inaugural Stand Up! for Comedy night in 2014 was a sell-out performance.
WA Association for Mental Health Chief Executive Officer Rod Astbury said he was grateful to have the support of the Perth Theatre Trust and partner with such an established and iconic WA group. 
"We were very impressed with the Stand Up! for Comedy night at His Majesty's Theatre last year, and promoted and spoke at the event in support of it. This year, we take that support to a great new level as we partner with the Perth Theatre Trust to host our flagship Mental Health Week event, the Opening Ceremony," Mr Astbury said.
"This partnership highlights the benefits of important collaboration between the health and arts sectors, and the nature of a comedy night event represents how vital engaging with the community and laughter can be for mental health wellbeing.
"Seeing the lighter and funny side of life can do wonders for our health. We are looking forward to another very successful, and hopefully sold out event."
Mental Health Week, which runs from runs 2 – 10 October 2015, aims to raise awareness, reduce stigma and promote mentally healthy communities.
This year it will promote the Act-Belong-Commit message and encourage people to take on activities that protect and enhance their mental health and wellbeing.
Part proceeds from the comedy night will go to WA Association for Mental Health to reinvest back into community mental health.
Tickets to Stand Up! for Comedy are on sale through Ticketek at ticketek.com.au or phone 1300 795 012.
For more events and information go to mhw.waamh.org.au
---
Media contact: Tracy Peacock on 6552 7426,           tracy.peacock@ptt.wa.gov.au 
Back to news