News Centre
State Theatre Centre to host free Friday night concerts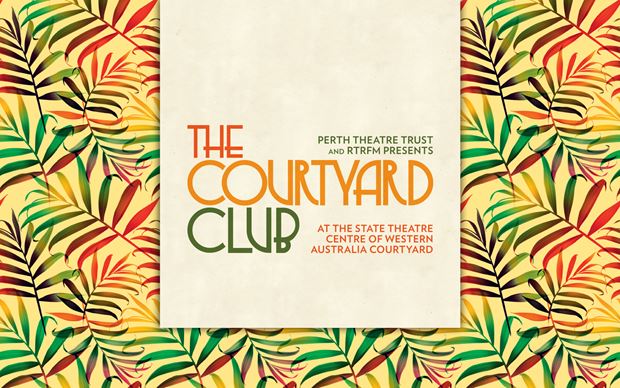 Perth Theatre Trust (PTT) and RTRFM today announced the line-up for free Friday night concert series, Courtyard Club, which starts on 30 October.
This year's line-up features top local acts such as Ruby Boots, Methyl Ethel, Tired Lion, Rachael Dease and Mathas.
It will also feature a live outside broadcast of RTRFM's Drivetime program and DJ sets from a variety of RTRFM presenters.
PTT Acting General Manager Rudi Gracias welcomed the return of Courtyard Club to the State Theatre Centre for a second year.
"Last year's Courtyard Club was extremely successful and this year we hope to continue to build attendances and show our commitment to the local arts community by supporting live music," he said.
RTRFM General Manager Jason Cleary said:  "This year's Courtyard Club line-up is full of West Australian acts that have been blowing minds around the world, and RTRFM is proud to be able to showcase them in such an amazing space, whilst also giving them the opportunity to be broadcast right across Perth on RTRFM's Drivetime program."
Local bands Tired Lion and The Spunloves will kick off the series on 30 October while November 6 will see West Australian Music (WAM) present a special Courtyard Club showcase as part of the 2015 WAM Festival, featuring  Ben Witt Quartet, Gunns, The High Learys, Rachael Dease and Ruby Boots.
The series will close on December 18 with a performance from Perth soul merchants, Odette Mercy and Her Soul Atomics.
Doors open at 4.30pm, with RTRFM's Drivetime live outside broadcast commencing at 5pm with bands and RTRFM DJs to follow.
The Courtyard Club line-up is:
Week 1 (30 October): Tired Lion, The Spunloves and DJ Andrew Sinclair
Week 2 (6 November): WAM Festival presents Ben Witt Quartet, Gunns, The High Learys, Rachael Dease and Ruby Boots
Week 3 (13 November): Mathas and DJ Eddie Electric
Week 4 (20 November): Rabbit Island and DJ Sarah Tout
Week 5 (27 November): Methyl Ethel and DJ Coel Healy
Week 6 (4 December): Joni in the Moon and DJ Apple Bagios
Week 7 (11 December): Tourist Kid and DJ Will Bixler
Week 8 (18 December): Odette Mercy and Her Soul Atomics, DJs Toni Yotzi and Bill Frank
Media contact: Tracy Peacock on 6552 7426, tracy.peacock@ptt.wa.gov.au 
Back to news