News Centre
Wicked star brings his new cabaret to the Maj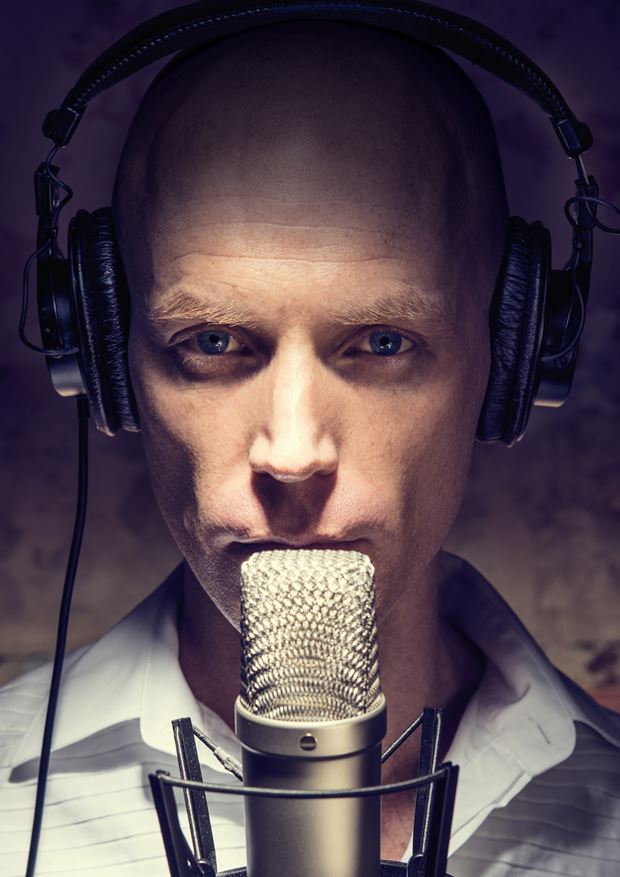 Callers to a late night love song radio program inspired Wicked star John O'Hara to create his debut cabaret show Dedications to be staged at His Majesty's Theatre.
Presented by Perth Theatre Trust, O'Hara will appear Downstairs at the Maj from 20-22 August.
Dedications, co-written by O'Hara and Anthony Harkin, recently had its world premiere at the 2015 Adelaide Cabaret Festival.
O'Hara performs classic love songs from Whitney Houston, Aerosmith, Lionel Richie, Michael Bolton, Kiss, Cyndi Lauper, Leonard Cohen and others.
"As part of the show I inhabit multiple characters as they confess, recollect and confide their stories when they call in, request a song and share their stories," O'Hara said.
"A few years ago on long drives home from work in Melbourne late at night I'd catch the end of Richard Mercer's Love Song Dedications radio show.
"It struck me how unusual it was that people were calling in to speak to an anonymous man in the dark about their relationship woes and successes. I was shocked, appalled, enlightened, amused, heart-broken and hopeful.
"I thought what an incredible vehicle to start shaping a one-man show where I could play these larger than life characters and sing the biggest love songs of the '70's, 80's, 90's and now.
"All of our characters are based on real calls I heard on the radio and the songs are all tunes we know and love… even if you don't want to admit it!"
Thirty-five year old O'Hara said he was excited about presenting his show to Perth audiences.
"Being a Perth boy originally, I'm so excited to bring Dedications home," O'Hara said.
"This is a work that has been in development for many years and after rave reviews at the Adelaide Cabaret Festival I can't wait to perform Downstairs at the Maj.
"The space is beautiful and Dedications will fit gorgeously into the intimate setting.
"I'm so looking forward to reconnecting with Perth audiences and performing at The Maj for the first time since 1997… almost 20 years.
"The meaning and expectation of what cabaret is ever-changing and I can't wait to share my spin on an art form we need to see more of.
"I'm also excited to bring my incredible creative team with me and show them the beauty of Western Australia!"
The WAAPA graduate is currently appearing in Wicked in Perth.
"Having toured internationally with Wicked for three years I'm relishing the opportunity to perform in a much more intimate setting without all the bells and whistles of a large scale musical. It's just myself, a piano and a cello on stage," he said.
"The whole process of creating and performing this show has been an absolute labour of love and sharing it with a home town crowd is incredibly exciting."

For tickets go to Ticketek
---
John O'Hara
Writer/Actor
Originally from Perth WA, John graduated from the Western Australian Academy of Performing Arts and has spent the past decade carving out an international career as an actor. Professional theatre credits include Shout!, Hair, Eureka (original cast), High Society, Leader of the Pack, Oklahoma, Dusty (original cast), Jesus Christ Superstar (South Africa) and The Rocky Horror Show. John has worked with some of the world's most well-known and respected theatre practitioners including Gale Edwards, David Atkins, Jason Coleman, Nancy Hayes, John O'Connell, Lea Salonga and the late Ross Coleman.
John enjoyed a 28-city engagement playing glam rocker Rum Tum Tugger in the international touring production of Cats. He toured throughout Taiwan, South Korea, Thailand, Singapore, Hong Kong, mainland China, the Philippines and Australia with the show receiving wide critical acclaim. He is also part of the continuing workshop process for new Australian musicals Happy People by Matthew Robinson and Georgy Girl, based on the story of the Australian pop group The Seekers.
2011 saw John perform in The Boy From Oz alongside Todd Mckenney before joining the original Australian cast of Broadway hit Rock of Ages, he then transferred directly into the international touring company of Wicked in Singapore. John recently appeared in The Production Company's acclaimed restaging of Singin' in the Rain as Roscoe Dexter and has returned to Wicked for the 10th anniversary production.
Media contact: Tracy Peacock on tracy.peacock@ptt.wa.gov.au
Back to news